Dr. Arnold Watkin
Education
Dr. Arnold Watkin earned his General Dentistry degree in 1969 from the University of Witwatersrand, Johannesburg, South Africa. After working in private practice in London, England, he entered the two-year post-graduate program in prosthodontics at Boston University in 1970. Concurrently he obtained his prosthodontic training and master's degree while also holding the position of Assistant Clinical Professor in Prosthodontics until 1981.
Private Practice
Since 1981, Dr. Watkin has owned and managed two multi-specialty dental practices – in Boston and in Fitchburg, MA. He is currently focusing his full-time efforts at the Fitchburg facility. In 1991, Dr. Watkin established the first Dental Hygiene School in the Slovak Republic. He has lectured in the areas of crown & bridge, esthetic dentistry, and implantology both nationally and internationally. In 1996, he established the Dental Educational Institute, which offers continuing education to dentists and dental hygienists in New England. He currently serves as chairman of the institute.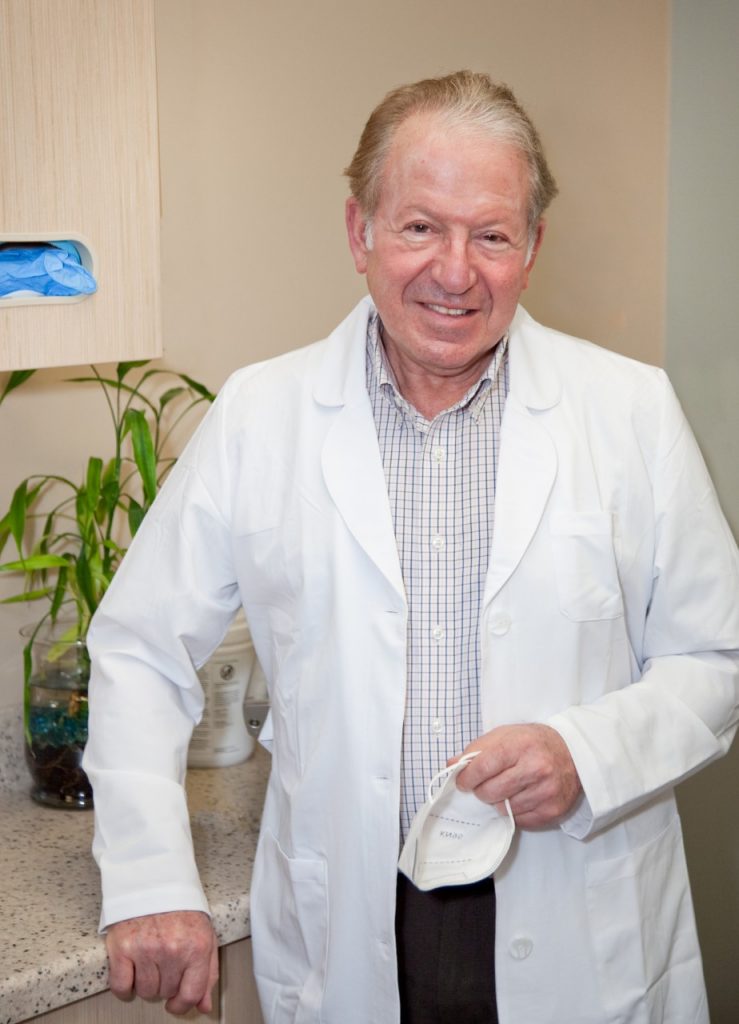 Dr. Abhay Bedi
Dr. Bedi received his prosthodontic training at Tufts University School of Dental Medicine in Boston, where he earned his Doctor of Dental Medicine and Master of Science degree in dentistry, as well as a specialty certificate in prosthodontics.
In addition to his private practice, Dr. Bedi is also a clinical associate professor in the Department of Prosthodontics and Operative Dentistry at Tufts. He completed his specialty board certification in prosthodontics, earning the status of a Diplomate of the American Board of Prosthodontics.
Dr. Bedi specializes in all facets of complex restorative dentistry, including fixed, removable, and maxillofacial prosthodontics, utilizing advanced technologies and innovative procedures. In fact, he has been published in the Journal of Prosthetic Dentistry and the Journal of Prosthodontics.
In his leisure time, Dr. Bedi enjoys scuba diving, sailing, golf, travel, and various academic pursuits. He is a member of the Massachusetts Dental Society, the American Dental Association, the Worcester District Dental Society, the Central Mass Dental Implant Study Club, and the Seattle Study Club of Central New England. In addition, he is a Fellow and a member of the International Congress of Oral Implantologists.