Partners
DPG offers the most diverse portfolio of dental-specific vendors in the US. Our vendor partners have been chosen for the quality of products and services they can offer our members, along with the gold standard of customer service. Our vendor partners have created DPG specific pricing programs designed to reduce costs, improve revenue, and help practice owners achieve their goals.
We are proud to work closely with each of the companies listed. The level of knowledge in their respective fields as well as the degree of professionalism they show DPG practices is unparalleled. We are actively negotiating with vendors on behalf of our members. Please be sure to check back frequently to learn about additional DPG vendor programs.
Concord Dental Laboratory is excited to partner with the Dental Purchasing Group and its members to provide high quality fixed dental restorations. Since 1962 we have been combining our hands-on skill with the latest technologies to provide the highest aesthetic results possible. We look forward to becoming a member of your team.
Who but WB Mason for all your office products, furniture, janitorial and breakroom needs!

https://insight360.analytix.com/dental
Analytix's Insight360 Dental Solutions provide dental practices with the insights and data needed to confidently make financial and operational decisions that make a positive impact on your business. Our solutions combine accounting and bookkeeping services, powerful apps and tools, and an intuitive technology portal to help streamline reporting and various functions.
In addition to a special rate for DPG members, we are offering a complimentary analysis of your accounting processes. Contact us today so we can help you optimize your financial operations.
Contact for DPG Members:
Satish Patel
CEO, Analytix Solutions
Email: Snpatel@analytix.com
Ph: 781-503-9000
Viora, a leading provider of medical aesthetic solutions and is passionate about helping dentists deliver the most effective results to their patients. Since 2005, Viora has sought to improve upon treatment experiences by enhancing existing technology. Viora's non-invasive and minimally invasive products treat a wide range of symptoms and are the perfect solutions to address today's most commonly requested treatments, such as skin tightening, body & facial contouring, cellulite reduction, skin rejuvenation, acne clearance, skin resurfacing, stretch mark reduction, hair removal, skin lightening and more. Viora is established in over 65 countries, with corporate HQ located in the US.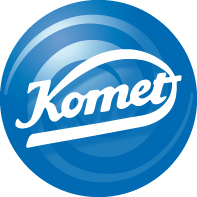 Komet USA, LLC, a leading, family-owned dental bur manufacturer, for 90 years, shipping directly from Germany, minimal backorders, and consistent quality. Save up to 60% with your DPG discount.
www.bankofamerica.com/practicesolutions
Since 1996, Bank of America Practice Solutions has served the needs of Dental professionals by offering financial products and services to the dental community. Whether you own a practice or are just getting started, they can provide customized financial solutions for your short-term needs and long-term aspirations. Bank of America is a trademark of Bank of America Corporation. Bank of America Practice Solutions is a division of Bank of America Corporation.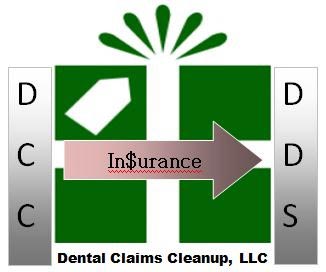 Dental Claims Cleanup is a remote access, national dental billing company. We manage claim submission, narrative submission, claim follow-up, claims correction and re-submission, EOB breakdown and entering in the practice management system, benefits verification, and patient balances collection. Other services include hygiene patient reactivation program and medical billing for dental procedures. We are honored to be a part of the DPG network and are looking forward to working with DPG members. Please visit our website for more information and pricing. Remember that you will receive 5% discount being a DPG member.
www.crownhealthcareapparel.com
Crown is a healthcare laundry service for dental practices delivering scrubs, lab coats, and warm-ups to ensure a clean, compliant, and professional image. Call 800-221-2725 to speak to a Crown representative.
Technology can help your practice become more productive and profitable. Or it can hamper your efforts and create downtime and increase stress levels. Make sure you're getting the greatest return possible on your IT investment by working with an IT provider who not only understands IT but who also 'gets' how dental practices work.
Kettenbach LP is located in Huntington Beach, CA, and is the exclusive U.S. distributor for Kettenbach GmbH & Co. KG located in Eschenburg, Germany. Founded by August Kettenbach in 1944, Kettenbach GmbH was created for the development and marketing of medical and dental products. Today, the company is one of the leading international producers of impression materials for dental use and is also known in other surgical areas of medicine.
For more information about Kettenbach LP products, please call direct 877-532-2123 or visit http://www.kettenbach.us.
VivioSites is a digital marketing company for dentists dedicated to helping you grow practice revenue by connecting you with prospective patients. With in-depth knowledge of mobile-friendly website design, search engine optimization (SEO), and social media management, their marketing experts have helped countless dentists across the country build bigger, stronger, more profitable dental practices. What separates VivioSites from the competition is just how far they'll go to help you separate yourself from your competition. Their committed team of designers, writers, and SEO specialists routinely go above and beyond to deliver the absolute best service (and patients) to our clients. Whether your practice is new or old, effective digital marketing is crucial for positive perceptions and patient acquisition. VivioSites would love the opportunity to help your business. Give us a call today to see how we'll build you your very own pipeline to new patients.
Alyssa Noonan
www.viviosites.com
(800) 227-2513.
Point of Contact for DPG Members:
Mass AGD Communications Chair - Dr. Divya Upadhyay
E-mail address: massachusettsagd@gmail.com
Information on Mass AGD:
As the only organization exclusively dedicated to serving the interests and professional needs of the general dentist, AGD is uniquely qualified to offer you the exact resources you need to succeed in practice and the promotion of quality oral health. Massachusetts AGD seeks to help all our members find success in all stages of their careers. Your AGD membership gains you access to exclusive offers on personal and professional products and services.
Instagram: @massachusettsagd
Facebook: https://www.facebook.com/MassachusettsAGD
Downloads:


As an international membership association, the American Academy of Cosmetic Dentistry is dedicated to advancing excellence in the art and science of comprehensive cosmetic dentistry by providing industry-leading continuing dental education, a trusted network of highly skilled professionals, and discounts on products and services. Want to learn more? Visit https://aacd.com/benefits or e-mail membership@aacd.com.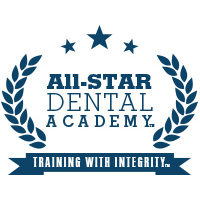 All-Star Dental Academy provides online, systematic practice management training created exclusively for dental practices. Improve your practice profitability and work/life satisfaction with proprietary and proven training systems.
Our training programs help you with:
· Improving your practice's call conversion rate and appointment scheduling
· Increasing show-up rate by reducing or eliminating broken and canceled appointments
· Improving case acceptance by taking customer service to the next level (think Bloomingdale's meets Ritz-Carlton in dentistry).
· All-Star training is available 24/7, so you can train when you want to, and results are guaranteed!
Please get in touch!
Heather Nottingham
heather@allstardentalacademy.com
(866) 280-1343

www.dmg-america.com
As a dental company, DMG America has delivered some of the most widely used and clinically successful dental products to North America. Whether it's for accurate impressions, reliable temporary, preventative, or permanent care, DMG America is dedicated to streamlining the dental professionals? daily routines. You can order DMG products through Jorge!
Jorge Zuniga Account Manager for Special Markets
300 Jericho Quadrangle, Jericho NY 11753
Tel. 800-645-2310 Ext. 4143
Fax. 800-957-7362
jorge.zuniga@darby.com