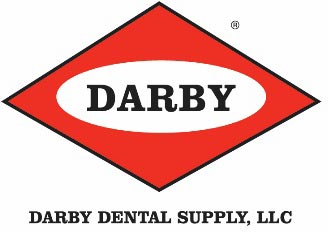 Exclusive Partnership Brings Equipment Service to Darby Customers
Jericho, NY (February 23, 2016) – Darby Dental Supply, LLC, the nation's largest all-telesales distributor of dental products, recently formed a partnership with Dental Fix Rx, the fastest growing service franchise in the country, to bring dental equipment service and repair to their customers. "We have listened closely to our customers as they discussed their business needs," reported Scott Walsh, Vice President of Sales at Darby Dental Supply. "Partnering with expert technicians at Dental Fix RX provides the services that our customers want and need, while allowing us to continue to offer products at more competitive pricing without carrying the fixed expense of an in-house team of service technicians." David Lopez, CEO for Dental Fix Rx, a nationwide company with 200+ franchises specializing in the repair and installation of dental equipment couldn't agree more. "Customer service is one of the key factors in Dental Fix Rx's success" said Lopez, "Darby is a very customer-centric organization and we see a lot of synergies here that will help both businesses grow in this changing economy." Darby expanded its capital equipment offerings a few years ago, after redefining its overall business model. "We've seen tremendous growth in this category year-over-year, and we are thrilled that Dental Fix RX will be providing high-quality service and repair to our customers," stated Richard Kelstein, Darby's National Equipment Sales Manager. He added, "We have had ongoing discussions with manufacturers and are working to expand new and existing product lines now that we are partnering with Dental Fix RX to provide direct service and repair to our customers." In addition to the synergies in dental, both companies are huge supporters of the military, with Darby providing numerous contributions throughout the years to U.S. troops deployed overseas and Dental Fix offering franchise discounts and incentives for military veterans looking to start their own repair business. For more information about all Darby services and products, visit www.darby.com. For more information about Dental Fix Rx franchises and services, visit www.dentalfixrx.com.
About Darby Dental Supply, LLC
For over 65 years, family owned and operated Darby Dental Supply, LLC has been breaking new ground as the largest all-telesales national distributor of dental merchandise to office-based practitioners in the United States. Through strategic distribution points, the company fulfills over one million shipments per year from leading manufacturers of dental products and equipment. Darby is committed to providing superior value to the dental professional. All Darby Personal Account Managers have successfully completed a comprehensive regimen of product training and have instant access to their clients' purchase histories and preferences. Alerting them to manufacturer specials, exclusive offers and even processing product rebates on their behalf, Darby reps work with their clients as strategic partners in helping to reduce fixed costs, save money and continue to grow their business. Honoring a "one customer at a time" philosophy for more than six decades has established Darby Dental Supply as one of the largest, most trusted dental distributors in the nation. For more information, visit www.darby.com.